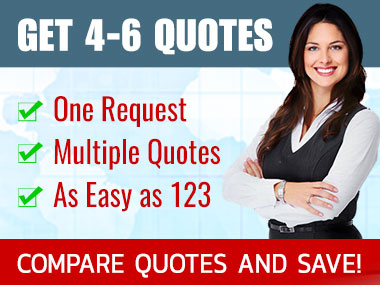 Get 4-6 Moving Quotes
NELSPRUIT

The South Africa Furniture Removals Alliance (SAFRA) now offers you an effective way of getting up to 6 Moving Quotes. Simply complete our easy Quote Request Form and get up to 6 Moving Quotes from reputable moving companies all over South Africa.
Afriworld Furniture Removals
NELSPRUIT

Whether a residential or corporate relocation, Afriworld provides you with the best furniture removal services at the best prices. Why cause unnecessary stress for your family or office staff? Rather move with champions.
Mr Cheap Transport
NELSPRUIT

We pride ourselves on being one of the CHEAPEST moving companies in town, offering a renowned REMOVAL experience which is unbeatable. We have moved over 10 000 loyal satisfied customers!
Call us for Home / Office Removals & Storage Services
Unishaun Removals And Relocation Services
NELSPRUIT

Unishaun Removals and Relocation Services is a South African company which offers comprehensive furniture removals, business and office relocations, storage and logistics services - both locally and internationally - to discerning customers.
Alert Removals
NELSPRUIT

Furniture removals from Alert Removals makes your next move quick, easy and stress free. Managed by experienced professionals who know the rocket science of this business and also the delicacy on how to cater you. We commit, We Deliver!
Britz Couriers and Removals
NELSPRUIT

Britz Couriers and Removals offers professional furniture removal services throughout South Africa. Save up to 50% on our share loads. Contact us today for a free removal quote.
Exclusive Movers
NELSPRUIT

Exclusive has over 25 years of experience in the industry. Exclusive is a registered company specialising in the removal of household and office relocations. We provide local and long distance furniture removal services.
Jonck Removals
NELSPRUIT

Jonck Removals has been specializing in furniture removals since 1997. Our trucks are fully enclosed and secure. Stock-in-transit insurance is included with every load. We offer fast and friendly service at a good price.
Legend Furniture Removals
NELSPRUIT

Legend Furniture Removals is a family owned furniture removals company based in Pretoria, specializing in household removals and long distance services .Our friendly staff are trained to provide you with a professional service and stress free.
LG Share Transport
NELSPRUIT

LG Shares first responsibility is to the client to provide the highest standards in logistics and transport services. Our vast experience in this field enables us to offer you a personalised service, be it for private, corporate removals or cargo delivery
Move Removals Logistics
NELSPRUIT

Move Removals offers a wide variety of services to help you with moving your home. Regardless of the size of your move, we will handle it with care, but every smooth move starts with careful planning.
123 Logistics
NELSPRUIT

We are one of the best furniture movers nationwide. We also offer furniture transport, household removals & storage, office removals & storage and relocation services in Gauteng and deliver nationwide
Aran Intl' Removals & Storage
NELSPRUIT

Aran International is a management owned international relocation company serving customers and corporations worldwide. Our focus is our customers and our strength is our customer service.
Arbor Furniture Removals
NELSPRUIT

We are a successful registered furniture removals company with a Level 4 BBEEE rating. We offer the best service to make sure our clients relocations are stress free. We do Local and long distance, packing, storage and special wrapping, with a smile.
JH Retief Transport
NELSPRUIT

We focus on planning to secure a pleasant removal. J.H. Retief Transport provides service to private individuals, small companies, large corporate companies and government departments. Most of our existing clients move with us several times.
Johannesburg Movers
NELSPRUIT

Johannesburg Movers is your fastest growing furniture removal company is South Africa. We offer moving services throughout South Africa, Storage, Packing Materials & Truck Rental services. For all your moving requirements contact your moving partner.
L & M Removals
NELSPRUIT

L & M Removals operates out of the Pretoria and Nelspruit offices and services clients within Mpumalanga, Gauteng and Limpopo, though all requests for our service will be considered. Our pricing, though not standard, is extremely competitive.
MJ Mini Movers
NELSPRUIT
We can handle anything our clients require. We specialise in furniture removals, office removals, household removals and share loads. We also do deliveries and distribution of loads. All our loads and moving are covered by insurance. Based in Nelspruit.

Move-A-Round
NELSPRUIT

MoveAround is a reputable removal company established in 2005, with many great referrals. You will find that you always get friendly, personal and professional service when dealing with Move-a-round.
Multi Movers
NELSPRUIT
We are a furniture removal company in Witrivier. We do furniture removing, packaging and storage.to customers in South Africa. Kindly contact us for a quote.

Nortan Carriers
NELSPRUIT

At Nortan Carriers I offer straight-forward, sensible solutions to make any move a pleasant experience. If you have concerns, contact me and we will discuss them.
Spot on Movers
NELSPRUIT

Spot-On Movers was established in 2003. In this time we have grown from strength to strength. Our fleet consists of 20 vehicles, ranging from 1-ton vehicles to interlink trucks.
Super Furniture Removals
NELSPRUIT

Super Furniture Removals offer professional removal services in and around Nelspruit. If you are relocating to Nelspruit from another city or if you are moving out of Nelspruit to another city, then we will still assist you. We are proud to have branches.
A and B Movers
NELSPRUIT

A&B Movers is one of the leading Removal Companies in South Africa and we pride ourselves in getting you from A to B, assuring you peace of mind every step of the way.